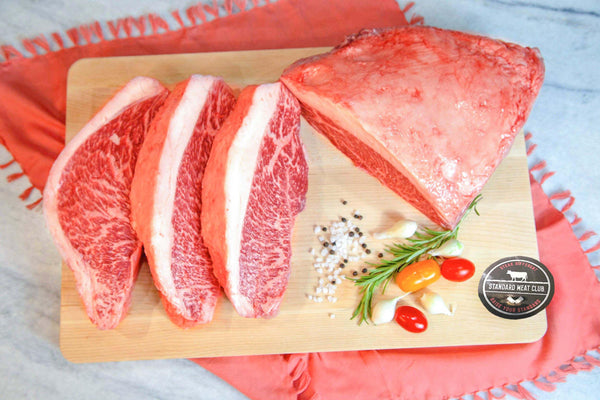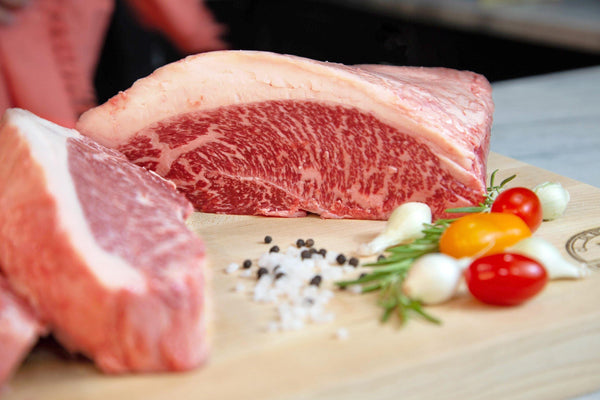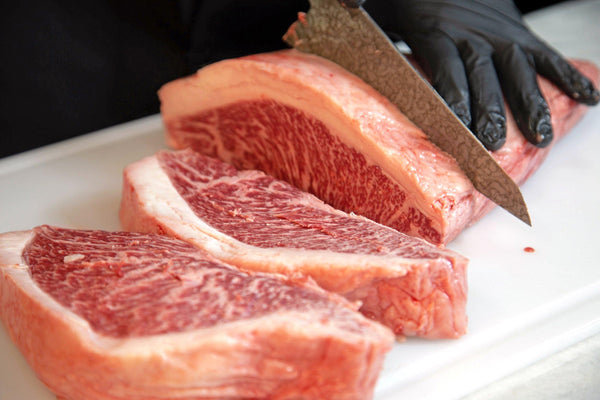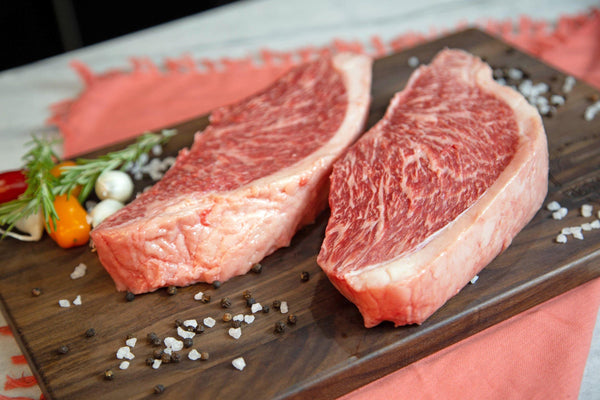 The Diamond Tier Picanha: The Pinnacle of Culinary Luxury.
Introducing the crème de la crème of picanhas: our Diamond Tier selection, exclusively reserved for the true gourmand. While the picanha itself is a beloved cut, our Diamond Tier offers an experience that is simply unrivaled.
What sets our Diamond Tier apart? It's the impeccable Beef Marbling Score (BMS) between 8-9, a grade bestowed upon only the finest cuts. This BMS range isn't just a number; it's a testament to the meat's superior quality, intricate marbling, and unparalleled flavor profile. Each bite of this Australian Wagyu offers a melt-in-your-mouth sensation, a harmonious blend of tenderness and rich, buttery taste that will linger on your palate.
Sourced from the finest Wagyu breeds in Australia, this picanha celebrates the peak of meat perfection. It's not just beef; it's an art form, an epitome of culinary excellence that only the Diamond Tier can provide. Beyond its taste, this premium cut is non-GMO, ensuring you indulge in a dining experience that's as wholesome as it is luxurious.
For those who accept nothing but the best, our Diamond Tier Australian Wagyu picanha is the ultimate choice. Dive into a world of culinary elegance and discover what it means to dine at the zenith of gourmet cuisine.
BMS 8-9+
Full Loin 4.25 - 5lbs 
Shipping Information
Once we receive your order they are immediately processed by our expert butchers, individually packaged and BLAST FROZEN in our -40 degree fahrenheit super freezer to lock in as much of the juicy tenderness as possible! 
When you place your order, we package all of your products with ice packs and dry ice to ensure a safe transit. If your product arrives slightly de-thawed, don't worry, just pop it back in the freezer or continue to de-thaw in the fridge. 
Our product packaging have undergone thermal testing to ensure that they can withstand extreme conditions for up to 40 hours. 
*Any Order Purchased Monday-Wednesday Before 9AM CST Will Ship The Same Day
Purchased Day 📅 
Purchased Time 

🕘  

Ships 🚚
Delivered 📦
Monday
After 9AM CST
Tuesday
Wednesday
Tuesday

After 9AM CST

Wednesday
Thursday
Wednesday

After 9AM CST

Monday
Wednesday
Thursday

After 9AM CST

Monday

Wednesday

Friday
Anytime
Monday

Wednesday

Saturday
Anytime
Monday

Wednesday

Sunday
Anytime
Monday

Wednesday
Reviews