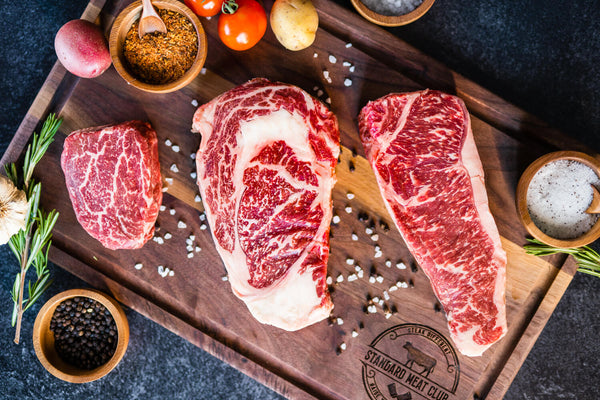 STEAK DIFFERENT™
At The Standard we pride ourselves on sourcing the highest quality sustainable meats from all over the globe. We focus on our direct relationships with farmers in the USA, Japan, and Australia.
SHOP NOW
Wagyu is something that every meat lover should experience at least once.
Robb Walsh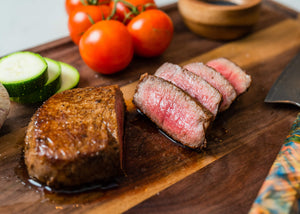 THE MEMBERSHIP
The Standard Meat Club strives to provide our VIP Members with the highest quality meats available. There are many perks in becoming a VIP Member and it's super easy to sign up!
Learn More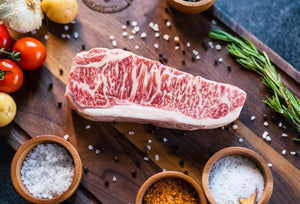 Savor the taste of premium Australian beef with our exquisite Aussie Stone Axe Wagyu NY Strip Steak. Carefully sourced from...
Learn more