🥩 Why Choose The Standard Meat Club? 🥩
🍖 First Month FREE: As a new member, your first month is on us! That's right, you can start enjoying all the benefits of The Standard Meat Club without any upfront cost.
💰 At Least 10% Off All Products: Say goodbye to overpriced meat! Enjoy exclusive member-only discounts of at least 10% on all our delectable products.
💳 Monthly Charge Rolled into Store Credit: We believe in rewarding our members. Your monthly membership fee will be converted into store credit, which you can use to shop for more mouthwatering meats and gourmet treats.
👑 Join the Meat Elite: Become a part of our community of meat enthusiasts who appreciate quality, flavor, and value.
The Standard Meat Club has changed the way I experience meat! The first month free offer was too good to pass up, and I've been hooked ever since.
Sarah T.
As someone who takes pride in their BBQ skills, I can't say enough about The Standard Meat Club. The selection of cuts they offer is top-notch, and the discounts make hosting BBQ parties a breeze.
John M.
Being a busy mom and a foodie, The Standard Meat Club has been a game-changer for me. The first month free offer gave me the perfect opportunity to try it out, and I haven't looked back since.
Lisa C.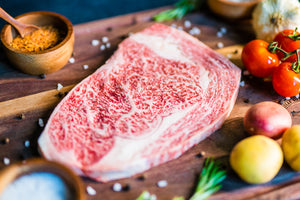 ✨ Premium Quality, Handpicked Selection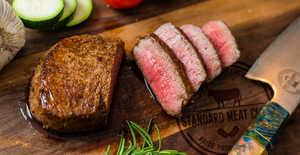 💡 Expert Advice and Recipes